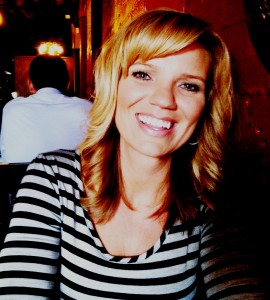 Melissa Lombard
Every week, for almost three years now, I've enjoyed a conversation and a cup of coffee with a stranger and written about it here. The project is called Coffee With A Stranger and it was absolutely the most incredible thing I've ever done! I am working on a book, by the same title so stay tuned for that!
The project was on hold for six months as my husband and I enjoyed a foreign adventure running a bed and breakfast in rural Costa Rica. I blogged about that, if you're interested. If I had to sum up the experience, I'd say it was sort of like Pioneer Woman meets Survivor. If you want to get the back story, check out this post. If you have questions, you might find the answer here.
We live in Austin, TX and my husband and I have a real estate company called Lombard Home Team – which is a Keller Williams affiliate. We are lucky enough to have a thriving referral-based business based on taking excellent care of our clients and making the real estate buying and selling process as easy and smooth as possible. We are always looking for two things: 1) Amazing, service-oriented people we can add to our team and 2) New clients who are ready to be blown away by the ease and simplicity Lombard Home Team makes the buying and selling process.
Huge fan of:
Long walks on the beach, puppies, fancy cupcakes, inspirational quotes (total sucker for a good one especially if  written in a groovy font), finding coins on the sidewalk, buying crafting supplies (not so good at the making crafts part, but I totally ROCK at the preparation), double rainbows (they don't make me cry though-so obviously, I am not the BIGGEST fan), caramels, songs by Air Supply, interesting beers, acoustic music.
Won't see my name on the fan club list for:
Whiners, grape jelly, Smarties candy, ultimate fighting (ultimately ridiculous if you ask me.  Honestly gives me a stomachache.  Less hitting, more hugging please)
Someday I will:
Write a blog (I always start any kind of to-do or goal list with something I can cross off)…check!, retire in Costa Rica, travel the world, have enough money to give away $100,000 every year, hike the Continental Divide with my brother Luke, ride my bike across the US, own a super cool Airstream and travel the country interviewing people for my Coffee With a Stranger project.